This month's Dealer Spotlight is Cherry Hill Cabinetry, in business since 2007 and a part of the Decor family since 2010!
We interviewed one of Cherry Hill's designers, Meredith Hartsock, who told us a bit more about this Washington, D.C. area company and how they got started.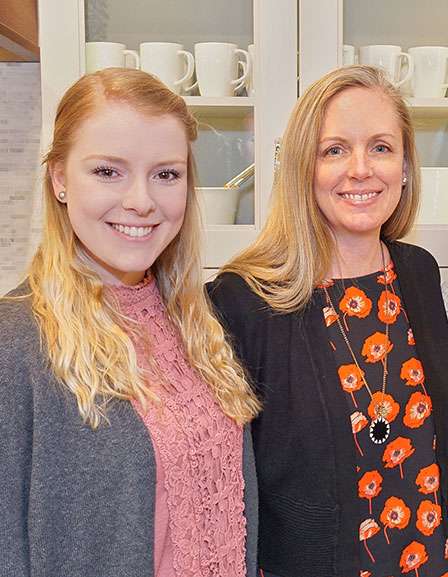 How many employees and designers work for Cherry Hill Cabinetry?
We have three designers (not including myself), and two full-time construction employees (electrician and carpenter, not including Craig, who manages the construction part).
What motivated you to start your business?
Craig and I had been building custom houses since 2004, and had been buying our cabinets from a local cabinetry dealer. I wasn't really happy with the designs that our previous cabinetry supplier was coming up with, so I taught myself how to use 20-20 Design and the ins-and-outs of cabinetry to design the kitchens and baths for our new houses on my own. It was a simple step from there to open a showroom and install some displays to become a cabinetry dealer as well. After that, I started working with other builders and contractors as well as our own new houses to supply cabinetry. We hired a couple of other designers and were off and running. We continue to be a cabinetry supplier to other builders and contractors, as well as being a home builder and remodeling contractor on our own.
Please tell us about an exciting project that Cherry Hill has or is working on.
A recent exciting project that we've had the chance to be a part of is the renovation of an old barn on a historic property in McLean. The barn is being turned into a pool house with a full kitchen and loft bedroom. The cabinets are the FP740 door with a custom painted Farrow & Ball colour match. Other finishes in the space include shiplap interior paneling on the walls and rolled steel paneling on the back of the island. The original hand-hewn beams and columns have all been left exposed. Also, we've taken on a major renovation of our showroom with all new tile flooring throughout, and three new displays (two kitchens and one bathroom). Mid-century modern, brushed brass, waterfall island sides, and leathered stone countertops are all elements that we're incorporating into these displays.
How does your company get involved with the community?
Cherry Hill regularly supports local charities. One of these is the Love Quilt Project, a non-profit organization that delivers hand-made quilts and donations to children affected by HIV/AIDS in South Africa. We also help local children at the holidays by supporting the Fairfax County Child Services Toy Drive, which provides gifts and support to children who have experienced trauma of one form or another.
Visit Cherry Hill Cabinetry: https://www.cherryhillcabinetry.com/